Veterinary Nutrition
Consultation Services
Dr. Laura Gaylord provides nutrition consulting services directly to pet owners, veterinarians, and veterinary specialists.  Through Whole Pet Provisions, PLLC, nutrition plans are designed for dogs and cats which may include formulated homemade diet recipes and/or appropriate commercial foods that target nutrient levels needed for the current medical concerns while accommodating the food preferences of the individual pet. We aim to provide the best nutrition possible in conjunction with exceptional support and follow up care. Our recommendations are delivered to both the pet owner and the entire veterinary team.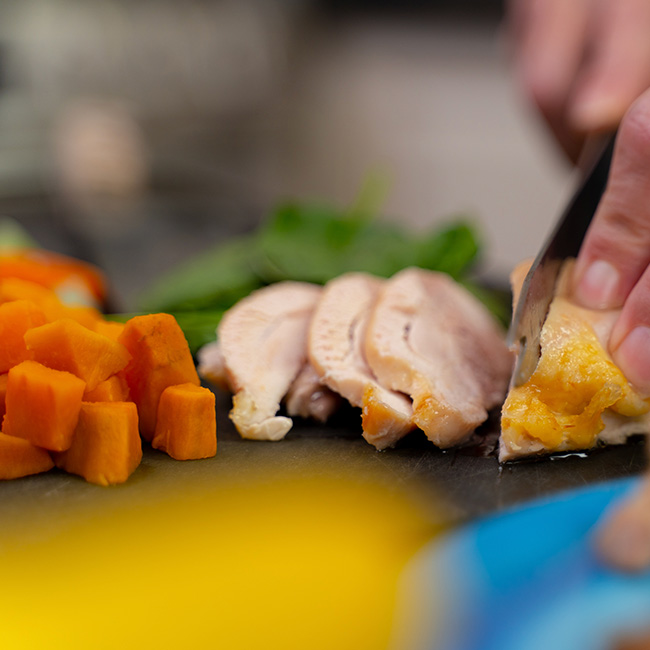 Dr. Laura Gaylord also offers:
Consulting for Pet Supplement Companies
Optimizing nutrition plans for individual pets may include selection of additional supplementation above and beyond what is required to meet complete and balanced nutrition. Dr. Laura Gaylord works as an independent consultant to review and advise on pet supplements, including ingredient selection, dosing, efficacy/safety, and marketing. She recommends working closely with the National Animal Supplement Council (NASC) for review of products and claims.
Consulting for Pet Food Companies
Working as an independent consultant, Dr. Gaylord is available for consulting on commercial pet foods, especially less processed food forms, such as fresh, dehydrated, and freeze-dried pet foods.
Speaking/Writing Opportunities
Dr. Gaylord is available for speaking and authorship opportunities upon request, depending on schedule availability.